Books: Authors in Iowa City
I went to the Iowa City Book Festival on July 16 and 17. Even though I saw some wonderful authors and visited some great independent bookstores, I barely scratched the surface. There were so many I didn't get to see. It's amazing what they're able to coordinate and provide for FREE. I didn't have to register or pay a fee. The festival has some generous sponsors.
Mary Helen Stefaniak (who reminds me of my husband's Aunt Aud Solveig) and Jane Hamilton shared the background of some of their stories and how they put together information for their books. It was fascinating. Hamilton was hilarious when she told us a story of riding a train with a man who downloaded her book and read it right in front of her.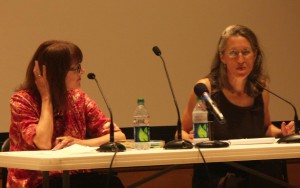 I met David W. Dorris, who said he wrote his books to inspire the kids he worked with over the years as a softball coach. He lives in Davenport, Iowa.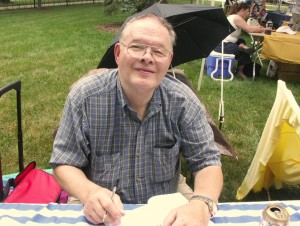 Dori Hillestad Butler and Laurel Snyder read from their books under the children's tent. They each told how they got started with writing and some of the background to their books. They encouraged a 7-year-old writer (and all young writers) to keep writing. (I missed Tess Weaver, who read under the children's tent at a different time. But I got her book!)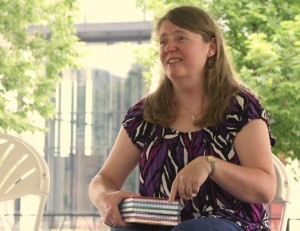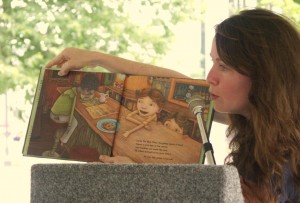 Sarah Prineas signed The Magic Thief for my children — including code they'll have to figure out.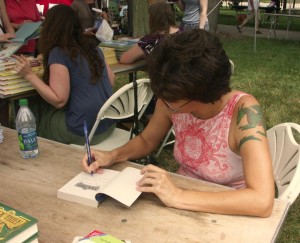 She has quite the dragon!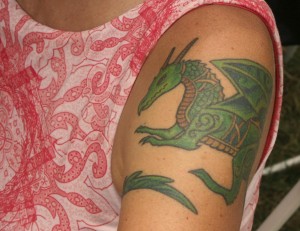 Bonnie Jo Campbell and Heather Gudenkauf both signed books for me. Campbell signed a whole stack of bookmarks for me, too! Keep your eyes peeled. Rumor has it Jane Smiley wrote a review of her book, and it will be published in The New York Times Sunday Book Review.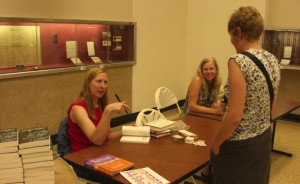 I tracked down Elizabeth Berg as she was getting ready to leave. She graciously signed one of her books for me.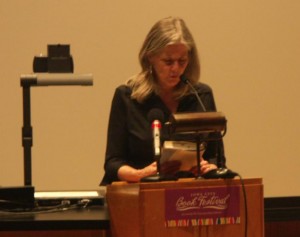 June Melby, Megan Gogerty and Kate Aspengren spoke about humor writing. Their talk was called "Three Ladies Laughing." They look awfully serious here, but they were seriously funny.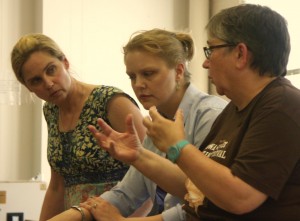 Camille Dungy and Shane McCrae read poems from their books. They chose what to read by listening to each other and finding connections in their work.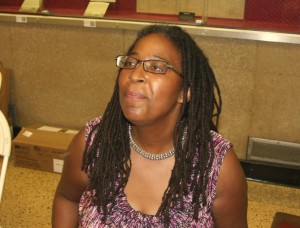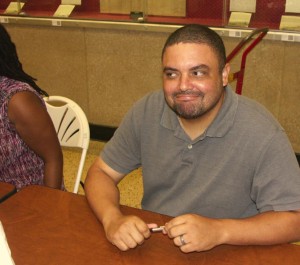 Kevin Luthardt showed children (and their parents) the step-by-step process of creating picture books. He also handed out paper and got the children to draw their own pictures. They were at The Haunted Bookshop.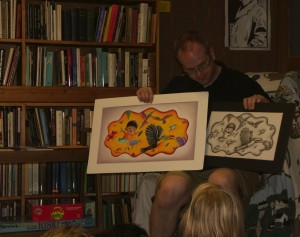 What a great weekend!