Take that, skunk!
July 19, 2009 | Iowa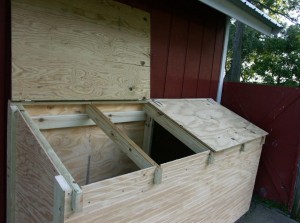 This is where the trash goes now, instead of the floor in the barn. Which means we haven't seen the skunk in the barn for a while. But … it apparently lives in a drain pipe next to the barn. Gah. Not sure what to do about that. Maybe the corn will call it back before harvest …
Which, by the way, is sky high now. With tassels.