Winding down with 2021
Is this thing still on? I guess we'll see.
My 2021:
Vaxxed, boosted, flu-shotted, masked.
Started catching up on medical stuff that had been postponed or canceled for far too long.
Started going back to the salon.
Continued grocery delivery.
Traveled for Thanksgiving (carefully & masked).
Thinking I should probably start canceling all my appointments again (if they're not canceled for me).
Getting ready to hunker down again in 2022.
Sigh.
Betty White died on New Year's Eve.
Dammit.
My reading has been waning, but I did consume some interesting media and art this year.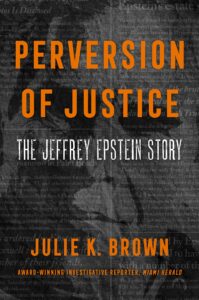 I listened to Perversion of Justice: The Jeffrey Epstein Story by Julie K. Brown, the Miami Herald reporter who doggedly investigated and covered Epstein and was there in New York when the jury found Ghislaine Maxwell guilty of sex trafficking children.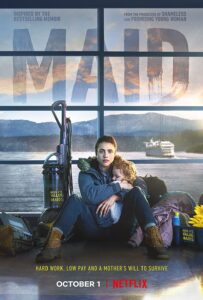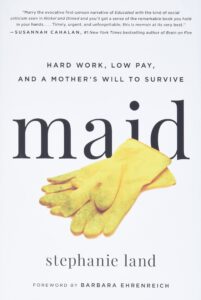 I watched Maid on Netflix. Because of that, I had to listen to the book, Maid: Hard Work, Low Pay, and a Mother's Will to Survive by Stephanie Land (foreword by Barbara Ehrenreich, whose work I have read and recommend). Both intense and excellent.
I subscribed to the Lyz Lenz newsletter called Men Yell at Me. I've read her books, and I follow her on Twitter. She lives in Iowa. She is hilarious and serious as a heart attack.
This was the most amazing thing I read on Twitter this year: "Bros., Lecce: We Eat at the Worst Michelin Starred Restaurant, Ever" (https://everywhereist.com/2021/12/bros-restaurant-lecce-we-eat-at-the-worst-michelin-starred-restaurant-ever/) by Geraldine DeRuiter. Amazing in that it just kept getting worse and worse until you thought it couldn't get any worse. And then it did. And watching what happened online after that was amazing, too.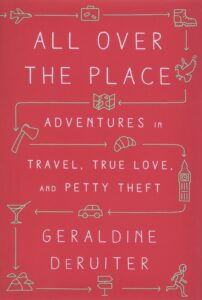 Now I have to listen to her book, All Over the Place: Adventures in Travel, True Love, and Petty Theft. I guess it's about time. I've been following her on Twitter for a while now.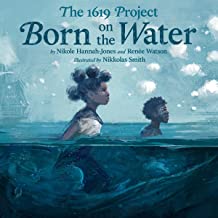 I got the hard copy of Born on the Water by Nikole Hannah-Jones and Renee Watson (illustrated by Nikkolas Smith), and I've started listening to The 1619 Project by Nikole Hannah-Jones.
I don't know if I'll get to them, but here are some books I hope to listen to this year: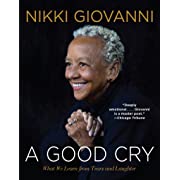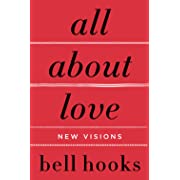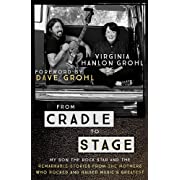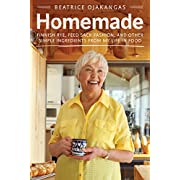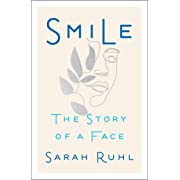 (I got Bell's Palsy a day before my first child was born. It has never completely gone away. I tried not to let it bother me for the most part. But it really hurt when someone laughed and called me "Grace" when I struggled to eat a sandwich because my face is still partially numb. I still have the numb face. I no longer have that someone in my life.)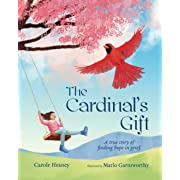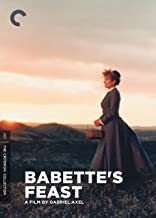 I watched Babette's Feast again after editing a review of a play performance of it. Such a sweet story and worth a second viewing experience.
I watched Respect, a film starring Jennifer Hudson as Aretha Franklin. She was superb.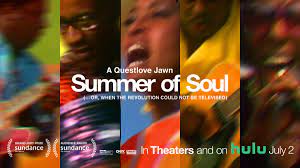 I watched the Summer of Soul documentary. If you love music, you will love this.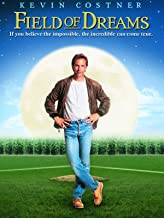 I watched Field of Dreams again before watching Kevin Costner return to Iowa to celebrate the 25th anniversary of the movie with a real-life major-league baseball game. Experiencing the movie again was less bittersweet than experiencing the anniversary commemoration.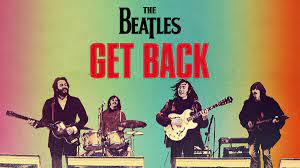 I watched Get Back, the Beatles documentary series. I couldn't watch it all at once. I was mostly relieved that it didn't show anyone to be a complete jerk. The most amazing parts were watching a couple of their songs being born right before our very eyes.
Some of my favorite TV shows are Yellowjackets, Kenan, and We're Here. I got hooked on TikTok and Dave Grohl. I didn't even know about the Hanukkah Sessions until I saw him cover "Copacabana." Then I discovered his Night One cover of "Stay."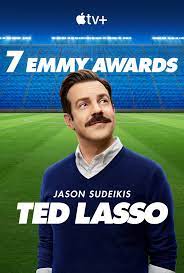 Even with all of that, though, my heart this year belongs to Ted Lasso and all the weird, wonderful characters in his world. It was an extra treat that he was host on SNL. I can't wait for the next season.
All this beauty made 2021 suck less than it would have without it. I will say to 2022 in my best RuPaul voice, "Good luck and don't fuck it up."
Posted by Becky @ 5:06 pm
≡ Leave a Reply