Things I Like about Me
I haven't done one of these things in a while. Well, a list of things I like about me? I've never done that. Have you?
I got the idea from Jodifur, who got the idea from Elena, who's collecting links from bloggers who participate.
So, here goes.
1. I'm a good (self-taught) cook. I like that others enjoy my food.
2. I'm a loving mother. I'm not perfect, but I know my kids, and I listen to them. I love them for who they are.
3. I'm a voracious reader, and I've passed that on to my children.
4. I have a good eye for color, space and design, whether I'm taking photographs, planning a party or preparing something for publication.
5. I like my sense of humor and that, after 20 years, I can still make my husband laugh.
6. I'm tenacious. I don't give up just because something is difficult. I get up every time I fall down. Sometimes I climb mountains.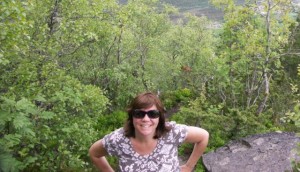 Posted by Becky @ 1:57 pm
3 Responses to "Things I Like about Me"
Galit Breen Says:
July 12th, 2011 at 11:20 pm

I love your list and can so relate to the voracious reading and how amazing it is to see that in our children!

Elena Says:
July 14th, 2011 at 8:31 am

Love your list! I especially love the tenacity–what a great trait to model for children! Thanks so much for linking up!

Becky Says:
July 14th, 2011 at 8:45 am

Thanks! :)
≡ Leave a Reply