I love to take a photograph, so, mama, don't take my Kodachrome away
July 27, 2009 | BlogHer
I went to BlogHer09 in Chicago and lost my camera.
OK. So much more than that happened, but I'll write about all that later. For now, here's why I'm lost without my camera. Without it, the only camera I have is on my cell phone. Pictures from my cell phone? Suck.
See?
Here's Carson Kressley showing everyone in the Expo Hall "how to look good naked."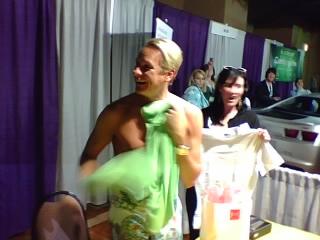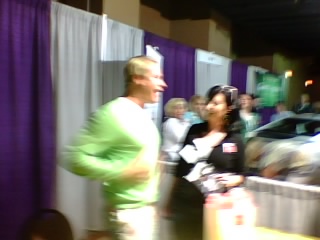 Here's Michele Lepe, Nina of Nina and Star on Sprout's The Good Night Show. She autographed a photo for the kids, and they hung it on their bedroom door. They think I met a superstar. I think so too. She was very nice.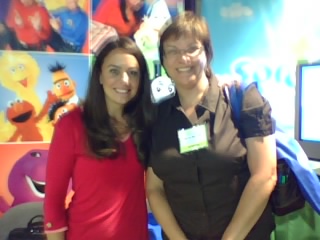 Here's Elizabeth of Table for Five. We were at the Shutter Suite and I think PunditMom snapped our picture with my phone. Or was it someone else? Elizabeth, do you remember?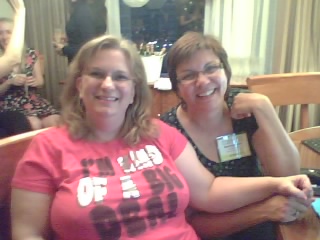 I'm sad. Those are the only images I have from BlogHer09. I also don't have the images that were on my camera: the first lily that bloomed in our back yard, my carpool buddies, the Chicago skyline and pictures I took of some of the first people I met at BlogHer … until I put it down at either the People's Party or the Room 704 Party on Thursday night. I had so many straps on my arms (purse, tote, camera bag, swag bags) that I didn't notice the camera strap wasn't one of them. So … maybe my camera ended up in someone else's bag. Do me a favor? Could you check when you're unpacking at home? It's a Konica Minolta DiMage and looks something like this.
UPDATE: The most awesome Mocha Momma has my camera!
Someone found it and recognized Kelly from the night I was asking around about my camera. (They had been sitting on the same sofa.) She didn't know how to find me, but she ran into Kelly, who said she would return the camera to me. Thank you, Kelly! I'd love to figure out who "this woman" is so I can thank her as well.
Posted by Becky @ 10:43 am
17 Responses to "I love to take a photograph, so, mama, don't take my Kodachrome away"
≡ Leave a Reply