Update 4 on robins
The nest on the gas tank now has six eggs.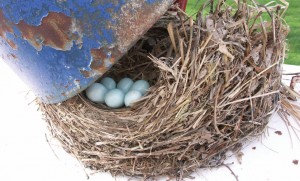 Found another nest on one of our lights. It has three eggs in it.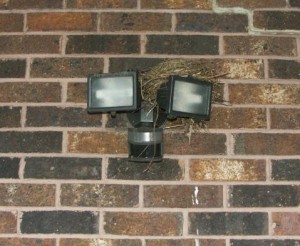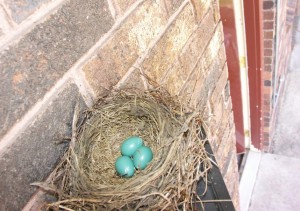 Posted by Becky @ 6:00 am
One Response to "Update 4 on robins"
`ChewY` Says:
May 13th, 2009 at 5:33 am

Ristle-tee, rostle-tee, hey donny dostle-tee, knickety-knackety, retro-quo-quality, willoby-wallaby, Now, now, now!
≡ Leave a Reply