Tastes like chicken
The latest blizzard/snow/ice/wind stuff buried the heavy-duty vinyl-coated galvanized-steel tie-out cable. You know … the one the dog likes to chew.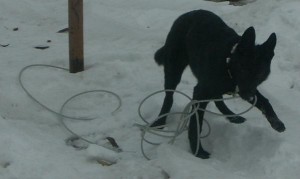 It also embiggened the snow drift that covered the snow fort.
Which gave the dog access to the clothesline — an itty-bitty version of the doggie tie-out cable.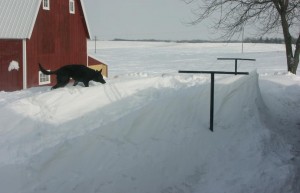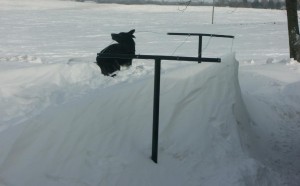 I still get this "you talkin' to me?" look.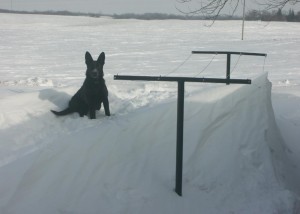 Yeah. We took down the clothesline.
P.S. Hey, Mr. President. Look at this adorable puppy-dog. Aww, isn't she cute? Hypoallergenic? Why, butofcourse! Can she fit into life at the White House with the First Family? Why, Yes, She Can-ine! Call me. I know you still have that Blackberry. Call me!