Weather: Blizzard No. 1 of 2011
The first blizzard of 2011 is howling and prowling outside my home right now. My husband is on the interstate somewhere, and I'm hoping he'll make it home tonight. How many blizzards did we have last year … 10? 12? I lost count. While I've driven in low-visibility conditions before, wow. I can't say it's ever been as bad as it was today.
This? Is the school parking lot. They started pulling schoolchildren off the school buses and kept them at school because it wasn't safe to send the buses out … on the streets. It was bad.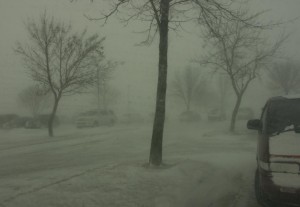 This was our visibility on the way home. I drove 20 miles per hour.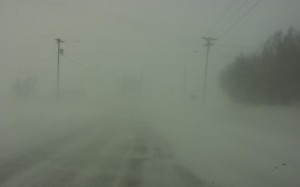 The kids helped watch for the house, which we never saw.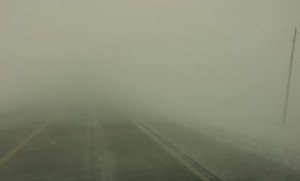 We could barely see the mailbox.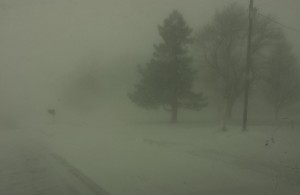 But, hey. There's the sun. Whee.