Books: Zillah's Gift
November 14, 2009 | Books,Iowa
I just finished reading Zillah's Gift by Lois West Duffy. It's in the 9-12 age category, but it's a great read about an orphan girl in ancient Persia, who experiences an adventurous journey that involves kings, bandits, shepherds and a precious gift.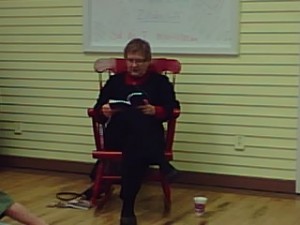 I got to meet the author last week, and it was fun hearing her tell the stories behind the book.
Posted by Becky @ 9:09 pm
2 Responses to "Books: Zillah's Gift"
One Beta Mom Says:
November 30th, 2009 at 9:02 pm

I'm adding this to our book list. It sounds like one both my 10 year old son and 8 year old daughter would enjoy. Thanks for the write-up!!

Becky Says:
December 1st, 2009 at 4:26 pm

When I was done with it, my mom read it, then my aunt read it too.
≡ Leave a Reply