Make a wish, make a wish, make it come true
September 21, 2009 | Iowa,Winter
No winter this year. Please?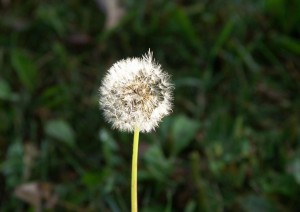 Posted by Becky @ 6:00 am
2 Responses to "Make a wish, make a wish, make it come true"
Cyndi Says:
September 21st, 2009 at 7:20 am

It makes you appreciated these days that much more, doesn't it? Best of luck!

Kathy Says:
September 25th, 2009 at 10:18 pm

If you can wish on one dandelion, how much better would it be if your kids blew on all in your yard for "No winter, please!"?
≡ Leave a Reply