And all around me a voice was calling, this land was made for you and me
September 11, 2009 | Iowa
Remember Keep America Beautiful? And this guy?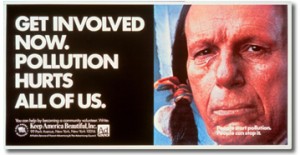 So why do I have to pick up trash in my yard? I live in the country. Don't make me go near those cornstalks.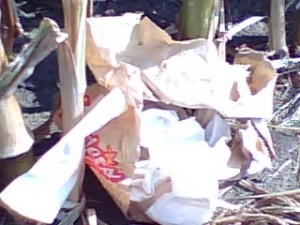 Listen. You don't even have to be literate. Just look at the fries box. See where it tells you to toss your trash? NOT out the car window.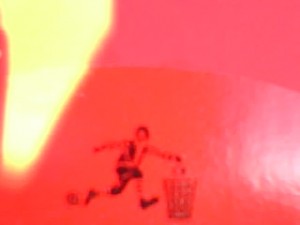 C'mon. Don't make that guy cry anymore, huh?
Posted by Becky @ 6:00 am
2 Responses to "And all around me a voice was calling, this land was made for you and me"
jessica Says:
September 14th, 2009 at 12:14 am

oh, I so remember that guy. He was waaayyy ahead of his time that is for sure.

Deep Muck Big Rake » Litterbug, litterbug fly away home … Says:
September 11th, 2011 at 6:02 am

[…] written about this before (two years ago to the day). I really don't get it. An entire bag of fast-food trash? Really? […]
≡ Leave a Reply