'School's out' gets illustrated
I started singing Alice Cooper's School's Out for Summer when I did the last pickup of the school year. They asked to hear it on the radio. I said I'd find it on blip when I got home, and I did. We listened to the song (but didn't watch the video). They all drew pictures.
This is Cooper with a "rock-n-roll guitar" raising the roof on the house.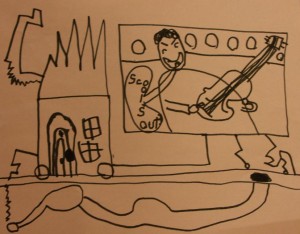 This is Cooper singing.
This is the guitar.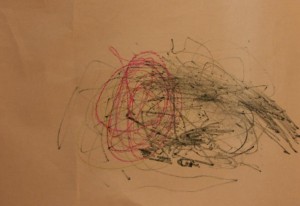 Posted by Becky @ 6:00 am
8 Responses to "'School's out' gets illustrated"
≡ Leave a Reply