About ~ new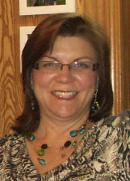 Check out my about.me profile!
I'm a journalist committed to accuracy (that's why I edit and fact-check) and no-BS intelligence (that's why I write about about media literacy and journalism ethics).
I love books. And people who write them. And people who read them. And my library. I read a lot and I write about books. A lot.
I also write about politics, war, ethics, motherhood, work and family, among other things.